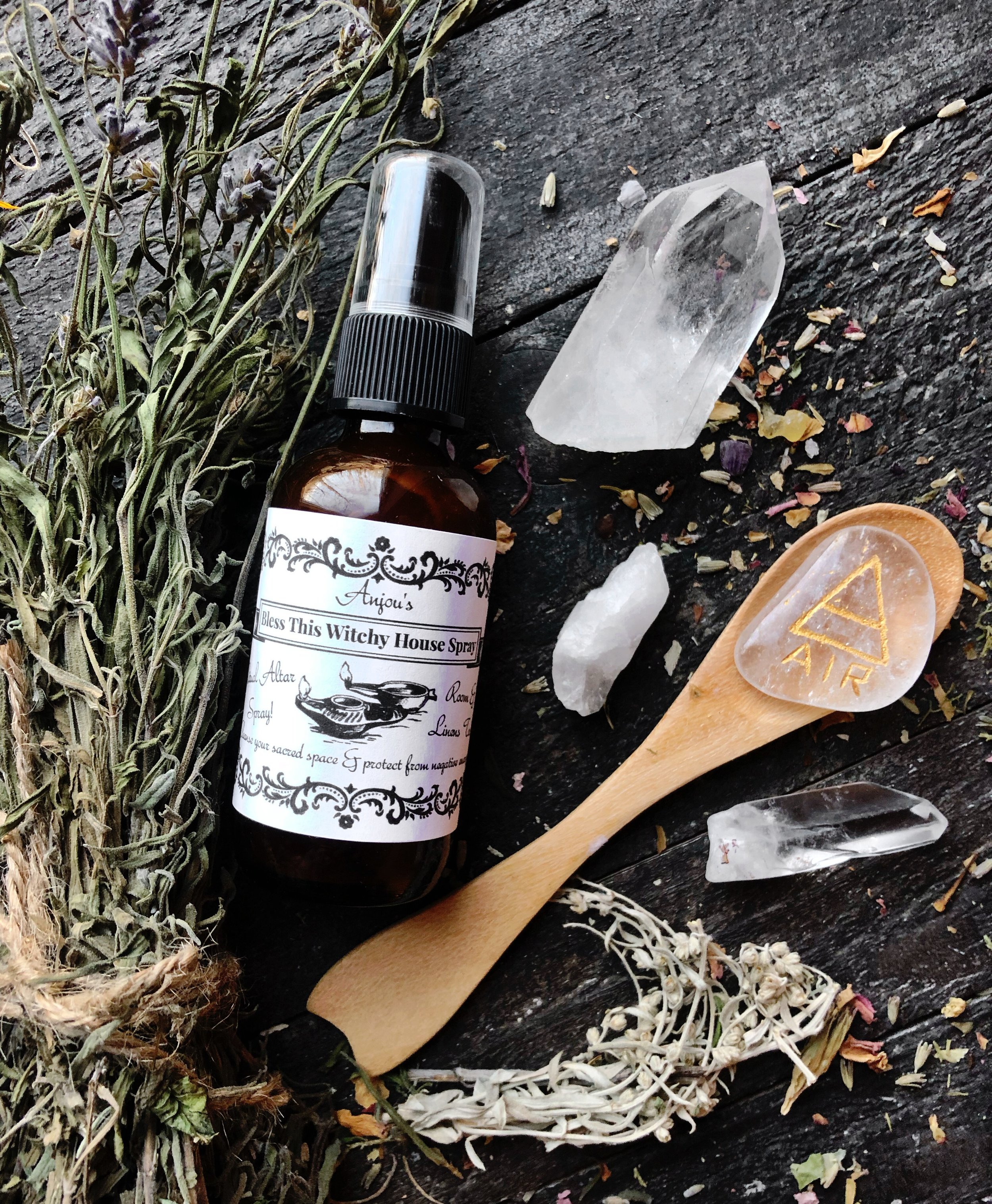 Shop Light of Anjou
Bless This Witchy House Ritual Spray
Anjou's Bless This Witchy House Spray features lavender & sage infused water, witch hazel, and pure plant extracts of lavender, sage, cedarwood, myrrh, & frankincense. This spray assists in the purification of your sacred space, altar, & aura. Its fresh, herbaceous scent and clear quartz chips clear away negative energy and prepares & energizes your space for spell work, ritual, or meditation as well as freshening any room with pure, aromatherapeutic benefits.
Use as an altar, body, linen, or room spray. Preserved with witch hazel & alcohol.
Available in a 2 oz amber glass bottle with mister.